Ladies and Gentlemen, an Important Announcement
Hello Everyone! To all regulars, locals, searchers, gamers, and randoms.
This will be the most important post on this blog, so if you have ever found what you are looking for here, or want to know the future of this site.. and...well read on and you will find out. It's a long read, but it does open up some new doors...






The History...
It has without doubt been a record long time since there has been any sort of activity over here at...Well what is this site called? Other than 'Jihaut' (which is one of the many alias' I go by on the internet and in games) it is called 'Insert Your Rant Here'. The reason being this was originally a blog about my life (see early posts) and then I converted it into a holy ground of JTAG required files, patches, and various other gaming stuff, including but not limited to, reviews, previews, patched default.xex's and fixes. It then evolved into a place to share my programs, and design ideas for various projects... It then became a hive of activity reaching up to 1500 page views per day and with 'May' this year giving the site over 34,000 hits, and the previous and following months not far off.
However coming up to the end of June were exams, and from June to July my social life took over; pulling me away from a lot of content releases. When I finally did get time, I was given other tasks to busy myself with, and after finishing those I was on holiday in a far away country! Since that time days have passed, and days have turned into weeks. What was once a blog turned into a site, pushing all limits of its blogging capabilities, with little standing in the sites way of progress.
But what at one point seemed like an unstoppable mammoth of content and success plowing through the internet, certain points began to slow down the beast that was this site. AdSense took a beating with the accounts being disabled for apparent misclicks, which were non-existent. Another ad company AdBrite were unable to give the site adverts due to me not paying for it (#1 refer to this later). Software projects I was working on were not able to download updates from this site due to Blogger policy and no facility to upload files (except pictures) and also general tools regarding the design of the site, however small, were limiting.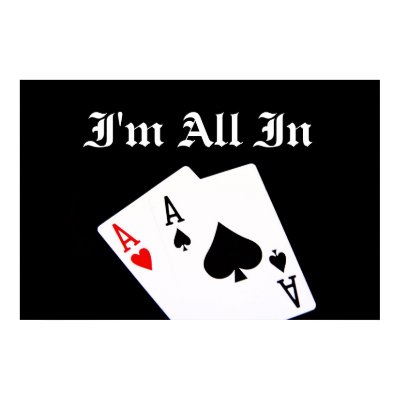 Not long ago (perhaps 2+ months) I announced the project of creating a website which would supersede this and not be piggybacked by Blogger or Google. A site which would still have what you were looking for and more, and look twice as hawt. There was little to be heard after my initial announcement until nearer the current date when I confirmed the site was still in production. For those of you that don't know, a website can be simple and boring, or complex and better. I was going for the latter, and unlike many web developers or hosters, I was going 'all in'. I began work on individual assets of my website from simple bars, to fully fledged backgrounds, and icons. It was a big job, but not out of reach..
Whilst creating the icons and such I went through ideas, and phases of designs. After eventually dedicating all the work to one idea, shortly after code production began the idea seemed flawed and too 'empty'. With anger from wasted resources, and a ton of useless code I halted production (1 month ago).
When I was on vacation my mind cleared up and when I returned, I began working again on a similar idea but hit another wall of failure. Taking a calmer approach, I revamped and redesigned the idea from scratch and began recreating and modifying old assets, as well as taking a new creative approach. Within a few days the site had formed, and I began ironing out bugs.. I would say with ease the sight is now 'fully functional' but its about 30% complete, with the general structure there and currently no problems which haven't been sorted (or more specifically, pushed under the carpet). So production will continue and eventually the site will launch..
Below are some pictures of the general look of the site. Bare in the mind the domain, and name of the site are currently 'the stasis' but are liable to change.
...and the Overview!
As you can see it's still rather bare, with areas waiting to be filled up, but the general infrastructure is there, just waiting to be built upon. I hope you are all as excited for it as I am.
The Future...
Now, the questions fall as to what will be on the site, content wise, and what new will be there, and for that I will now break this part of the post down so it's easy to understand:
RELEASES ?
Now I can tell you that whatever Releases were placed on the blog will be migrated there slowly into what will eventually be an archive, along with a finished re-release of the 'X360 Patch Downloader' with about 50% more patch's linked within, but that is another matter and will be discussed closer the time. After that I am afraid I will no longer be continuing the patch scene, and will no longer support or update any posts with lost files, or new games that need patches. That is a path I left long ago, but the trail; will still be there for you all...
PRO GAMING?
Recently I went back to my old pal,
Starcraft 2;
a beast of a game, the best RTS I have played and also a game that arguably has one of the biggest E-Sports communities on the net. So I have been playing it alot recently, and have (with some friends) set up a team, that will compete in tournaments and just some good'ol social gaming! So I will be adding a nice chunk to the site for that, for some replays, perhaps our own prize-giving competitions (soon...) and some statistics and rosters... All in good time, friend.
PROGRAMS BRO?
If you have followed this blog since it's inception you will know that I am studying a Computing course at university; I am pleased to say I passed my first year, and will be going into my second in September. Now with such a course comes a plethora of new knowledge; more specifically programming... And if you took the time to download any programs, you will see that I do enjoy making random programs. So there will be a section of the site dedicated to various sources of programs I wish to share, and also a place for you to download my finished applications!
GOT NEWS DAWG?
What's a site without some sort of news, or blog stating the good will of the site, and what's new, up and coming and just damn right exciting? A Rubbish site. SO- There will be a News section, however it will probably be integrated into the home page.
AND MORE!
Of course no one can predict the future, so I am sure there will be more on the site when it does go live, but I can't say anything else now as I can't think of it :)...
The Epilogue...
It is with great pleasure that I complete this post... It has been a pleasure serving you all, and helping many of you out just as you have me. I hope you may still find parts of this site useful, and I ask you not to forget it. It is highly unlikely that there will be any more activity here for some time now, unless there is something urgent to be said; the next activity which I can foresee will be an update on site production or news of it's arrival. Remember if you want to contact me my email is jihaut(AT)Hotmail.co.uk, put the name of the site in the subject and I hope I can help you!
Regards
Jon Evans
Glitch100
Jihaut